​"I'm super excited to work at a place that does this for us!"
Aline
Product Marketing Manager
the monthly investment in your team's health and productivity, as well as the outcomes you want your new wellness program to achieve.
the wellness programming they want. They know what they need to be their best, so we let them decide. No wellness committees to form, no meetings, no surveys to send out and decipher.
your wellness program within your budget, on your schedule, and personalized to your team's needs.
"JOLLY Wellness's sole purpose in life is to keep our team happy and healthy. OK, that's probably not their sole purpose, but they sure make our team feel that way."
50+ employee benefits*, including...
For the individual

​
​
Stress reduction
Nutrition counseling
Yoga
Mindfulness
Personal training
Guided meditation
Massage
Flotation therapy
Sound baths
Team building
​
Cooking classes
Adult sports leagues
Group workouts
Volunteering
Tai chi
Dance classes
Assisted stretching
Social outings
Retreats
Organization-wide
​
Healthy meals
Financial coaching
Biometric screenings
Fitness memberships
Health challenges
Mental health screenings
Flu shots
Wellness apps subscriptions
Professional development
*delivered virtually via Zoom until in-person activities are deemed safe
Some of the companies we partner with to deliver your wellness program:
Sleep Out for homelessness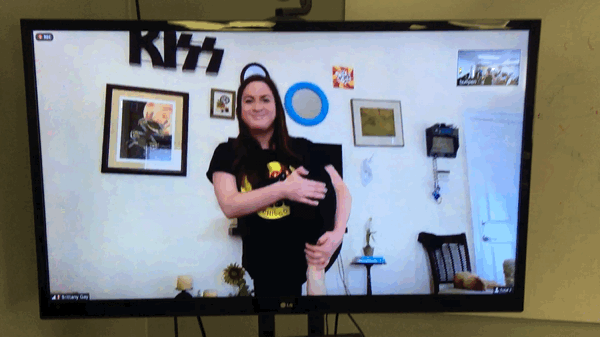 Warmup before Zoom workout
Delicious nutritious breakfast
Fresh food and juice delivery
Meeting health coach remotely
Choose a discovery option

below
Let's assess your current wellness situation, define what success here means to you, determine the milestones and expectations you need us to deliver on, and set the budget.
Integrate us into your communication channels--Slack, Zoom, email, however your team keeps in touch.

To start, we'll talk with every employee who wants to participate and customize your wellness program for them.
Let us take it from there
We fill the Wellness Coordinator role in your company and deliver the high-quality wellness experiences, services, and products your team needs. Everything from internal marketing of wellness events to feedback and data reporting is covered. We stay on as a part of your team, working alongside your employees to continually look after their health, happiness, and high performance.
Schedule a discovery call